Welcome to the Crunkest spot a holy roller like yourself can hit! Jesus is Lord here, so
GET YOUR PRAISE ON!
Here I am, cheezin' for the camera as you can see. I just want to share with the world the gifts God has given me.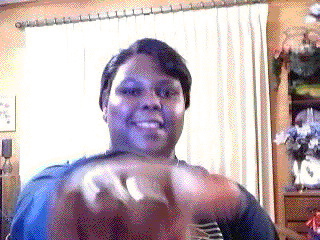 Click above for a video welcome from me.


*
Weekly Word
*
Now unto him that is able to do exceeding abundantly above all that we ask or think, according to the power that worketh in us,
Ephesians 3:20
For God hath not given us the spirit of fear; but of power, and of love, and of a sound mind.
2 Timothy 1:7
Because thou hast made the Lord, which is my refuge, even the most High, thy habitation; There shall no evil befall thee, neither shall any plague come nigh thy dwelling.
Psalm 91:9-10

Hear my new gospel rap & jazz album,
"Holy Rollers' Praise"
Click this album cover for someMusical & Video Praise

High school Christian Growth students from Full Counsel in Pine Bluff, AR must see:
It's just for you!!!

Shout out to all the steppers, baton brigade and drummers @ Belair Math & Science Magnet School!

I'm blessed to be a member of: